So many times we find ourselves searching for the perfect healthy recipes that actually taste delicious enough to satisfy our inner cravings for pizza.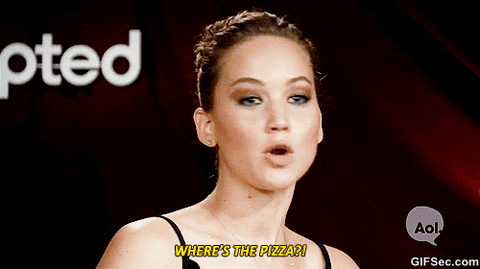 And when we find those recipes, we feel like we've struck gold! Integrative Nutritionist Jennie Miremadi specializes in creating such glorious healthy recipes, and we're excited to share one with you all to try! Jennie uses anti-inflammatory ingredients such as turmeric, coconut oil, and fresh vegetables to create a delicious and easy-to-make wrap that's perfect to eat at any time of the day.
COCONUT WRAP WITH HUMMUS AND GRILLED VEGGIES RECIPE
Ingredients:
1 Coconut Paleo Wrap, Turmeric flavor, try Sunfood Coconut Wraps
2 Tablespoons of Roots Thai Coconut Curry hummus
1/3 cup red peppers cut into strips
1/3 cup yellow peppers cut into strips
1/3 cup onion cut into strips
1/2 cup of baby kale
1 Tablespoon coconut oil
2 Tablespoons raw, sprouted pumpkin seeds
Turmeric to taste
Himalayan salt to taste
Chile powder to taste
Directions:
1. Saute peppers, onion, baby kale, with coconut oil and turmeric.
2. Place hummus at the center of the wrap and add vegetable mixture on top.
3. Sprinkle with pumpkin seeds, chile powder, and Himalayan salt.
4. Wrap and serve.
Stay healthy friends!
xx, The FabFitFun Team