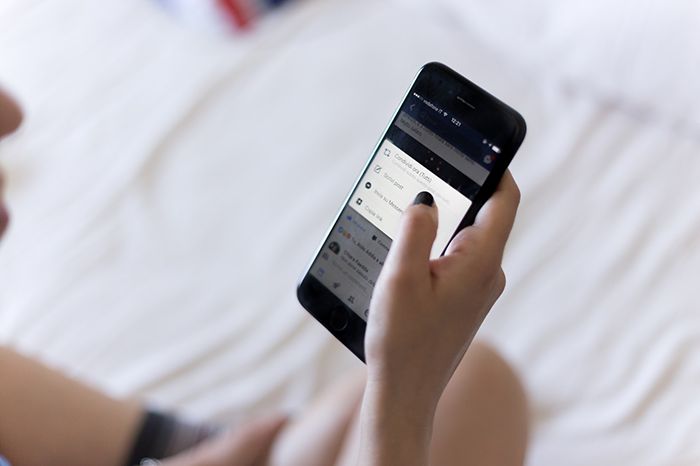 Feature Image by Oleg Magni
We're Kondo-ing the closets and shredding piles of old paperwork because getting organized has never felt better. But what about cleaning up your phone? Those photo duplicates, screenshots, mystery contacts, and spam emails are all eating up precious storage space. If you're anything like us, it's time to digitally declutter. Use the apps below to clean up your device and make room for new photos and apps this year! 
Duplicate Photos Fixer
A simple start to clearing the clutter on your phone in one tap! Duplicate Photos Fixer is designed to search for and organize similar photos so you can see how many there really are, and delete them from within the app. You'll clear up some crazy storage space while tossing those annoying photo duplicates swimming around – yeah, we're looking at you, #selfies. 
Gemini Photos
A gallery photo cleaner, but even better. This app not only groups together the 30+ almost identical photos you made your friend take of you at brunch, but it tells you which one is the best option to keep! By scanning for clear focus, smiles, and hints that you have a favorite (ones you've already edited or favorited), Gemini Photos will highlight your best options so you don't have to scroll through each trying to identify your favorite. It also scans for screenshots, photos with text, and other clutter that seems to take up all the storage in your phone, and lets you delete it all in one go. 
Unroll.me
We all have those subscription emails piling up in our inbox making that little red notification number climb higher by the minute. Unroll.me declutters your inbox by scouting out the email lists you're subscribed to so you can quickly review and unsubscribe in one click or decide to keep and roll-up into one easy-to-review daily email. 
Quick Heal Optimizer
You might think that deleting an app gets rid of all its storage, but it turns out there can be leftover memory lingering, which means it's taking up unnecessary space. Quick Heal Optimizer gets rid of that unwanted memory and clears out your cache, giving your phone its speed and storage back. 
Smart Cleaner – Clean Storage
An all-in-one option, Smart Cleaner organizes and clears out photos, contacts, and large videos. You can use the app via Siri, and enable dark mode on the app. It's user-friendly, and your phone storage will thank you. 
xx, The FabFitFun Team