How to Save Thousands of Calories on Super Bowl Sunday
by
|
If you're a diehard Seahawks or Broncos fan, you're probably mentally preparing yourself for what could happen this weekend.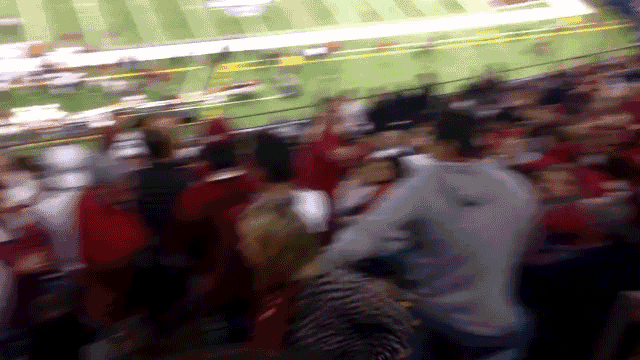 But are you preparing for the emotional battle you may go through trying to stay away from the snack table? Yup, all that game day grub is…well, pretty grubby and not exactly on your healthy meal plan.
Kelly Boyer, head chef at Paleta, gave us a game plan to get us through the Super Bowl without a major diet fumble. Check out Kelly's very simple ideas to save thousands of calories and keep you from diving onto the snack table.
Paleta Chef Kelly's Healthy Super Bowl Snack Ideas
Cocktails anyone?
"This year I say heck yes! But, I'll be setting up the bar with our newly launch Pressed Potables…six luscious flavors of 100% organic cold-pressed couture cocktail elixirs. There are loads of recipe ideas right on the bottle…Just add spirits! Of course, for you sinless sippers out there, a little sparkling water and ice will make a refreshing mocktail."
I never met a potato I didn't like.
"True story! But this year I'm replacing deep fried skins covered with sour cream, bacon, and cheese with sweet potato skins oven-baked with a splash of olive oil, cumin, S&P, and parmesan cheese. I'll finish them off with a little chopped parsley and serve with spicy marinara."
Fit (not fried) chicken wings.
"Did you know that a traditional buffalo wing sauce is actually 50% hot sauce and 50% butter? I like to make a much healthier version by using oven-baked chicken tenders seasoned with crushed red pepper, cayenne pepper, S&P, then toss the cooked chicken with Louisiana hot sauce and a splash of olive oil. Serve with a yogurt and blue-cheese dip (no mayo, please) and celery sticks."
Filling Fiber Turkey Vegetable Chilli
"Serve mugs of hot steaming turkey vegetable chili with oven-baked pita chips for a winter- warming and satisfying course. You can purchase a healthy organic version at your local market or follow our own recipe."
Best (and easiest) onion dip ever!
"While I'm a classically trained French chef, this simple recipe has been in my family forever and guests are always shocked at how easy it is to make. Don't judge my culinary skills based on the recipe, but you will thank me. Add half a medium sweet onion and eight ounces of low-fat cream cheese to a blender and puree. Really, that's all you do. Up the fiber by adding a half cup of white or garbanzo beans to take it to a whole 'nuther level. Serve with crudité and baked chips. Voila!"
xx, The FabFitFun Team
You May Also Like